Innovation and Technology Transfer Unit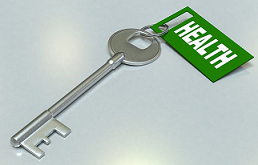 Our Unit works with staff at IISPV to license technology they have developed to a wide range of businesses. We support the process of taking an idea to the market, by:
Protecting intellectual property through patents and other appropriate forms of intellectual property protection.
Providing advice on establishing proof of concept and inform inventors about what businesses want to see.
Managing the licensing process.
Examples of patents from our portfolio
Beverage intake assessment questionnaire, Estudi PREDIMED PLUS - Unitat de nutrició humana: Prenvenció i Epigenètica
NOVEL set of maRkers to select active adipose stem cells (ASC) for Improving efficacy - Grup de Recerca en Diabetis i Malalties Metabòliques Associades (DIAMET)
How to innovate at IISPV?
If you are interested in posting your offer technology and/or knowledge at the IISPV platform, please complete and submit the following forms (in Catalan):
Has my idea already been patented?
Contact us: valoritzacio(ELIMINAR)@iispv.cat
Member of: